WIR SIND DER WIND UND NICHT DAS FÄHNCHEN
Team X-dream Fly…
…live your dream
X-dream Fly is a label, Dani Loritz has founded over 15 years ago.
Even then the name stood for absolute quality and highest precision for TRAININGS, SIV and supervised FLYING TOURS.
This already existing label fits perfectly to the ideology of the new team, which is composed by DANI LORITZ & GERI ROSCHMANN. Each person brings many years of experience in various fields in the project.
It is the PASSION FOR FLYING and the willingness to pass on the existing knowledge, which has led us revive the project X-dream Fly in a new form.

We focus on QUALITY and not on quantity. Only those who work concentrated and structured will be successful.
We inspire our pilots, because in our heart the passion for this fantastic sport even burns after many years. With us you will experience something new. We help you to realize your dreams and overcome your fears.
The team will work intensively on the success of this project. An honest statement to the customer is very important to us. This can be sometimes unpleasant, we know! OPENNESS and HONESTY forms the basis of our PHILOSOPHY to the customer.
We take responsibility to our nature, in which we can not only fly, but also spend our daily live. You will feel comfortable and safe with us, such as in a large family.
Now have fun on our website and we hope to welcome you soon at one of our trainings or tours or with one X-dream Fly product of your choice.
Our birth
The X-dream Fly Team, under the constellation of

DANI LORITZ
&
GERALD ROSCHMANN
was founded in spring 2012.
Our first year was equally exciting. With the brand-new constructed rescue device our X-ONE, we launched into the new flight season. The first X-dream Fly season consisted of numerous, very successful SAFETY TRAININGS at Lake Garda & Walensee and we were able to accompany our flying friends to foreign countries. In March we went to NEPAL & end of the year still in the breathtaking DOLOMITES.
One year later
Right at the beginning of the new year we passed the load test for our steerable rescue the X-CURVE. At that time the lightest rogallo rescue with only 1.650 g and a maximum load of 130 kg! The newly developed FRONTCONTAINER was also launched this year.

We called countless times … "HERE WE GO" … for our pilots at the X-dream Fly safety trainings. 2013 we also went back to NEPAL and took a wonderful round trip through ITALY.
2014
After long and complex tests we released our rescue systems,  the X-ONE and X-CURVE series for EXTERNAL CONTAINERS. After neither the affected harness manufacturers nor the certification authorities acted in this safety-relevant point, we at X-dream Fly accepted the matter and tried to provide a SOLUTION to the pilots.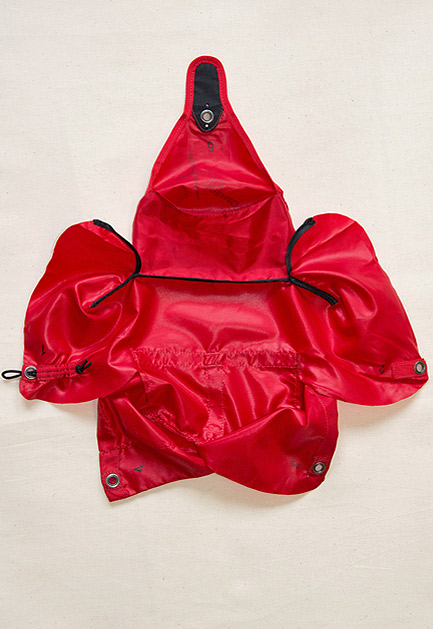 2015
At spring 2015, we had the EN CERTIFICATION on our X-ONE 120 and X-ONE 160!
Another X-dream Fly RESCUES HIGHLIGHT this year was the newly developed 4 LEAF CONTAINER, equipped with fully synthetic rubbers. This container is an absolute NOVELTY in paragliding history!
This year as well the new offer – STUDENT TRAINING to paragliding pilot – in the usual X-dream Fly QUALITY!
2016
Even in the SEASON 2016 we extended our offers with the "Tandem and flight instructors ENTRY TEST".
In SUMMER there was certainly our HIGHLIGHT of the year … the hard work had paid off again.  We could finalice the certification  X-TRIANGLE 125.
Last but not least we finished the X-dream Fly harness X-SENSE. We expected to launch it at the beginning of next year.
Now much fun on our WEBSITE…
Looking forward to see you soon at one of our TRAININGS & TOURS or to provide you with one of our X-dream Fly PRODUCTS.